Bethesda House was established in 2016 and is located on the South Shore of Massachusetts. Our home offers 8 mothers a safe place to stay, where each mother shares a single room with her child. We link them with an educational plan so when they leave, they have the necessary skills and knowledge to be self-sufficient. We help them work out all the details in order to make this possible, from accessing benefits, to child care and transportation, to financial aid. We also teach parenting and life skills to help them be the best mom they can be. Best of all, we provide them with the love and support they need as a new mother. Learn more about Bethesda House.
The Bethesda House Boutique is a resale boutique where 100% of the profits from sales are used to support the boutique and the home.
El hecho de que tenga los medios para pagar el precio completo … ¡no significa que tenga que hacerlo!
Bethesda House Boutique
Colección Kingston (anteriormente Independencia centro comercial)
101 Manera de la colección de Kingston
(enfrente de Billy Beez & Pinz entre Famous Footwear & Tmobile)
Horas: Lunes-Martes 10a-5p Miércoles Cerrado Jueves-Sábado 10a-5p Domingo 12p-6p
www.BethesdaHouseMA.org/Boutique   781-776-3073
La mayoría de los artículos cuestan $ 4 a menos que se indique lo contrario!
Bethesda House Boutique es una boutique de reventa donde el 100% de las ganancias de las ventas se utilizan para apoyar a Bethesda House. Llevamos ropa y zapatos para bebés y adolescentes, ropa de maternidad, juguetes, libros y material para bebés. Se aceptan donaciones de artículos en perfectas condiciones.
Baby through size 6 clothing and shoes
Children's books and toys
Baby gear 
Maternity clothing
Most items $4 (unless marked otherwise)
Bethesda House Boutique
Kingston Collection
101 Kingston Collection Way, Kingston, MA
(Across from Billy Beez)
Hours:
Sunday 11:00 – 5:00
Monday 10:00 – 5:00
Tuesday 10:00 – 5:00
Wednesday CLOSED
Thursday 10:00 – 5:00
Friday 10:00 – 5:00
Saturday 11:00 – 6:00
Phone 781-776-3073
NEW!
We have a new area of baby wraps and carriers so you can keep your little one close while also having your hands free! Come check them out!  Learn more about baby wearing at BayStateBabyWearers.org.
Deep Discounted Items
We have a section of our store with deeply discounted items starting at 50¢ including:
baby and kids clothing up to size 6,

 

maternity wear,
shoes,

 and

children's books.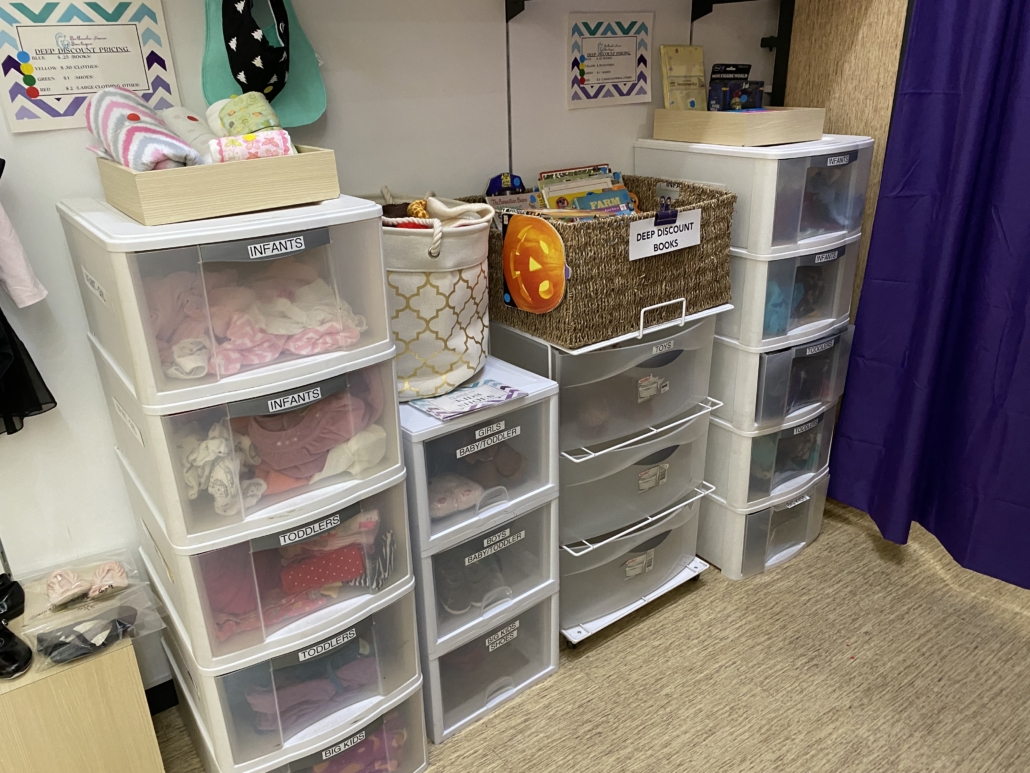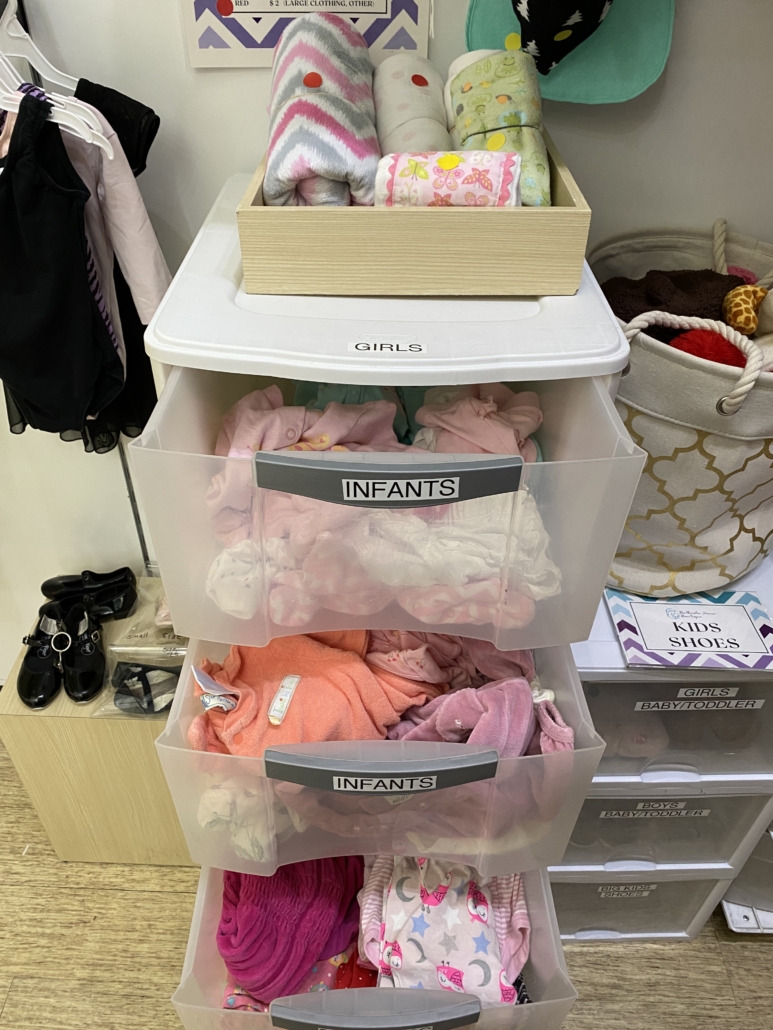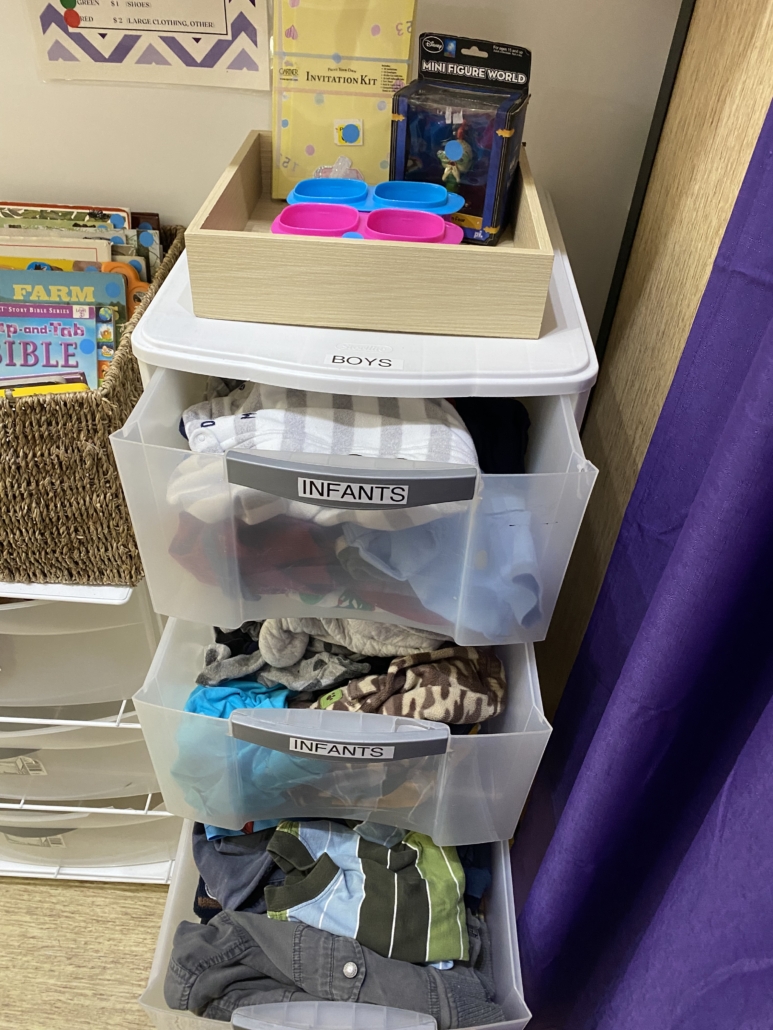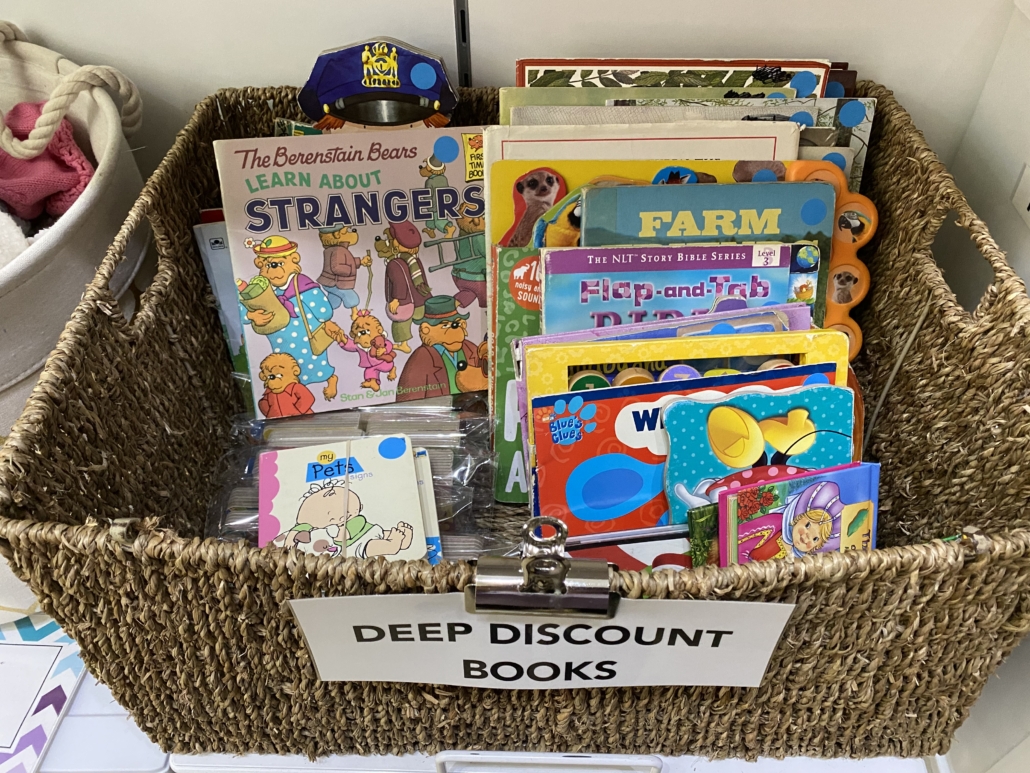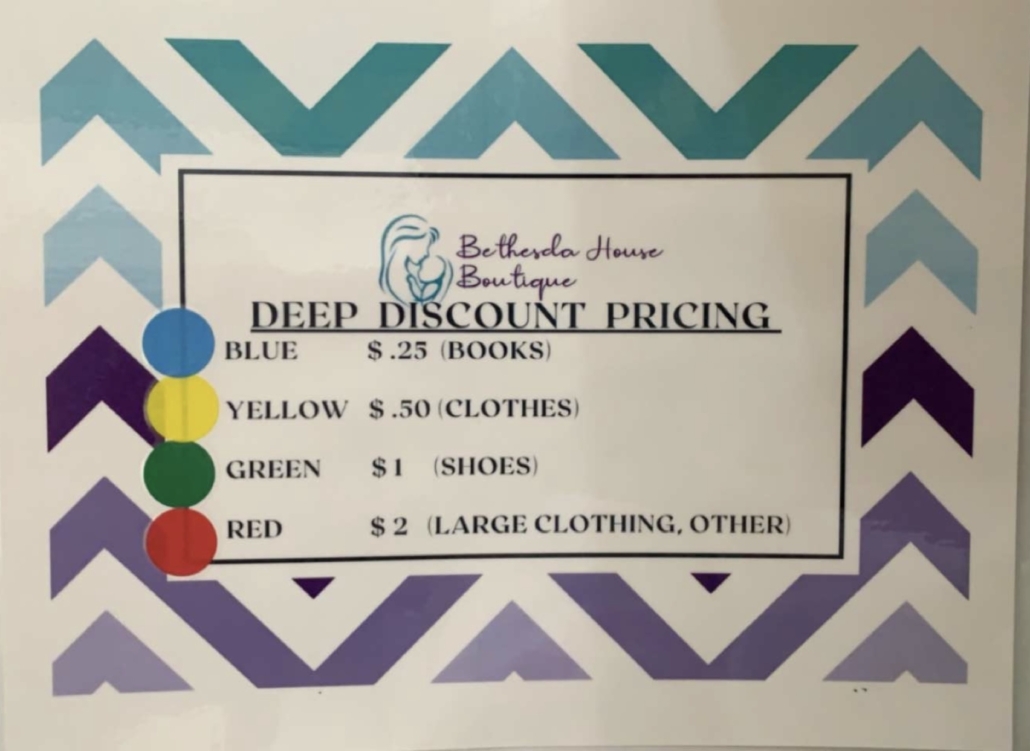 Need a Hand Up?
Our loving staff is here to help! Part of our mission at the Bethesda House Boutique is to serve as a beacon of light within the community.  We are here to help. For anyone needing free formula or diapers, please call 781-361-2418 ext. 3.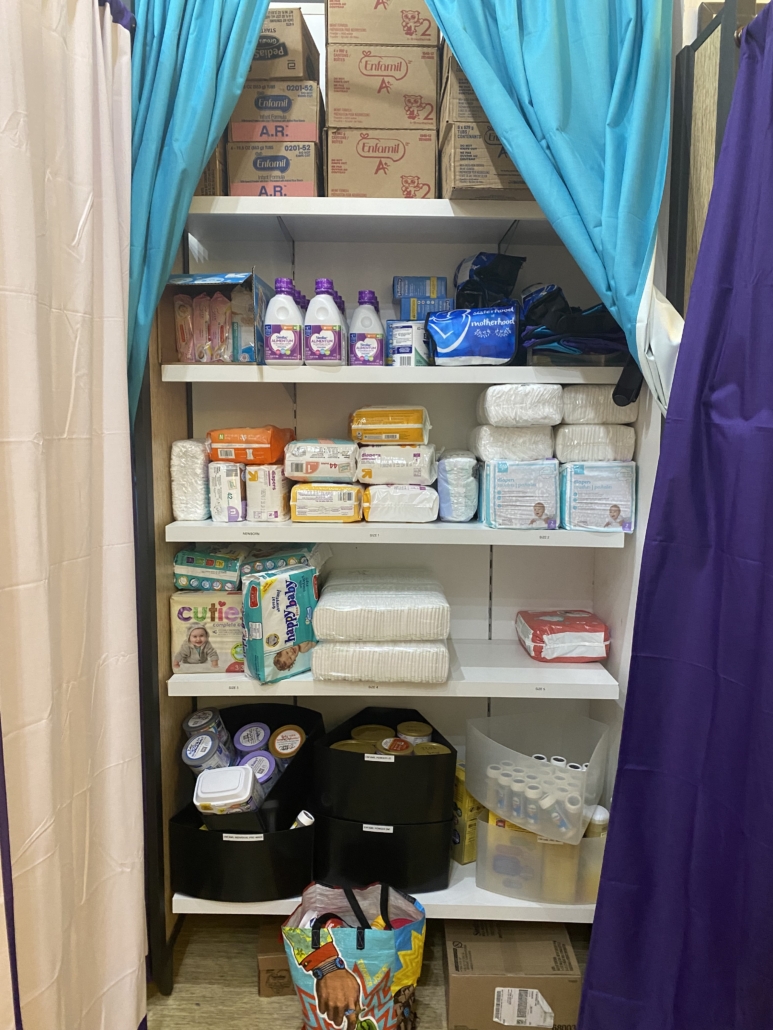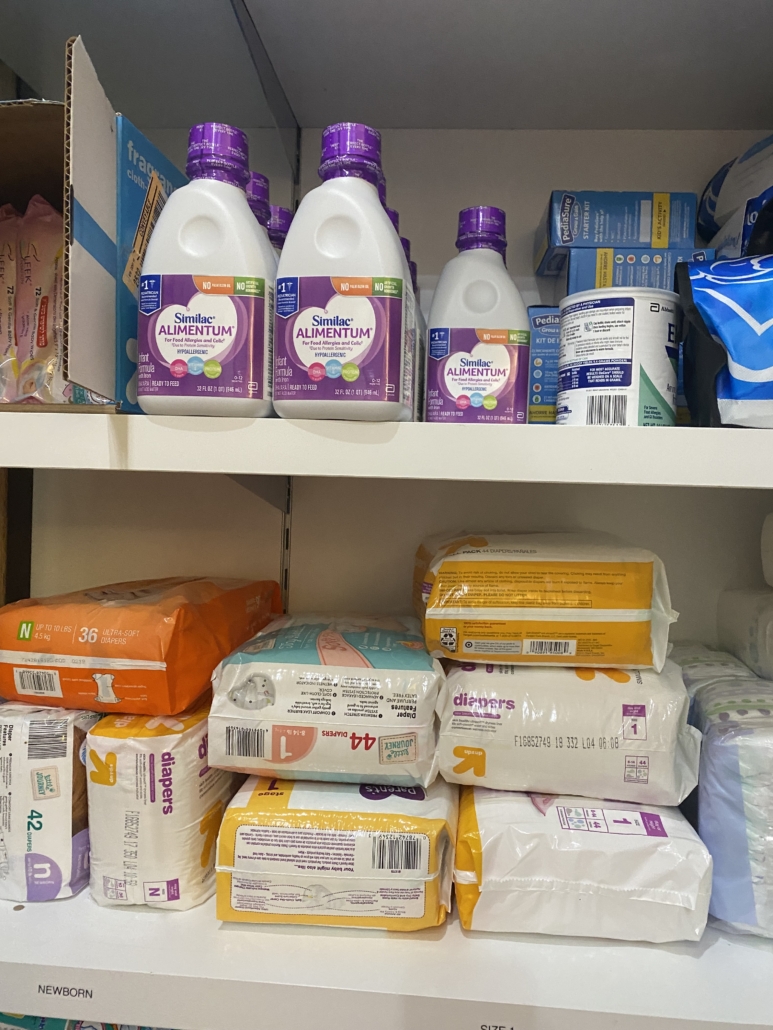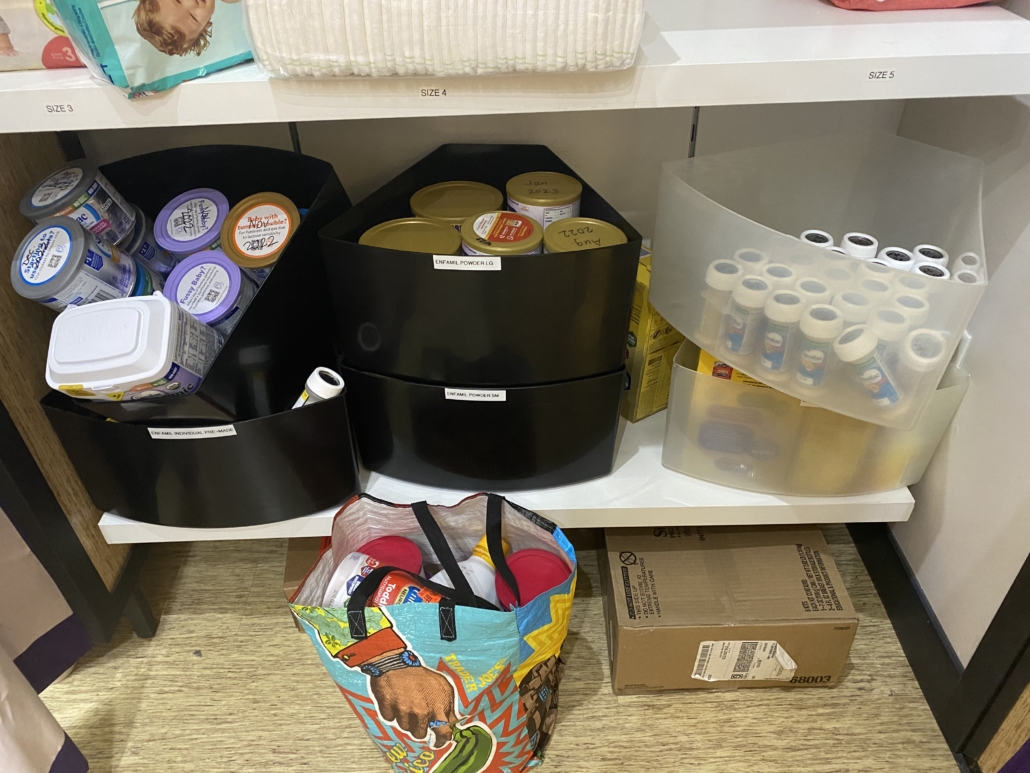 Donations can be dropped off to the Boutique during regular business hours. Please call 781-776-3073 if you need assistance.

Bethesda House Donation Guidelines
We are currently accepting donations IN NEW or LIKE-NEW CONDITION of:
CLOTHING:
Children's clothing: preemie, i

nfant, t

oddler, c

hildren up to size 6

 for any season.

Christening and First Communion gowns and suits.
M

aternity clothing.
OTHER:
Children's books. 

Baby and children's toys.
Baby gear: crib linens, diaper bags, baby slings/carriers, seats, bouncers etc.
We do NOT ACCEPT car seats, cribs, mattresses, bottles, breast pumps, potty chairs or diaper pails.
Please check back and follow Facebook and Instagram for updates!
Please be sure all donations are clean and in great condition.
We do not consign.  All items that are donated to the Bethesda House Boutique will be either used by our residents or sold at our Boutique. The Bethesda House Boutique is an ongoing fundraiser to support our home in Pembroke. 
If items are not appropriate to sell at the boutique, we will have them recycled.  
Please call 781-361-2418 ext 102 or email donations@bethesdahousema.org for questions.
Tax donation letters are available upon request.  
The Bethesda House Boutique is staffed entirely by volunteers.
Volunteers are needed now to sort, organize, and staff the boutique. As this is not a direct-care role, attending training is not required to volunteer at the Boutique.  To join our team, please email boutique@bethesdahousema.org or call/text 781-361-2418!