Gift Card Giving Tree Drive
Support Young Pregnant and Newly Parenting Mothers and their Babies
Looking for a way to give back this 2022 Christmas season? Host a Bethesda House Christmas Tree at your establishment! This is the perfect way to celebrate the season of giving at your business, community group gathering, Christmas party, youth service project, or any other way of bringing people together to do good.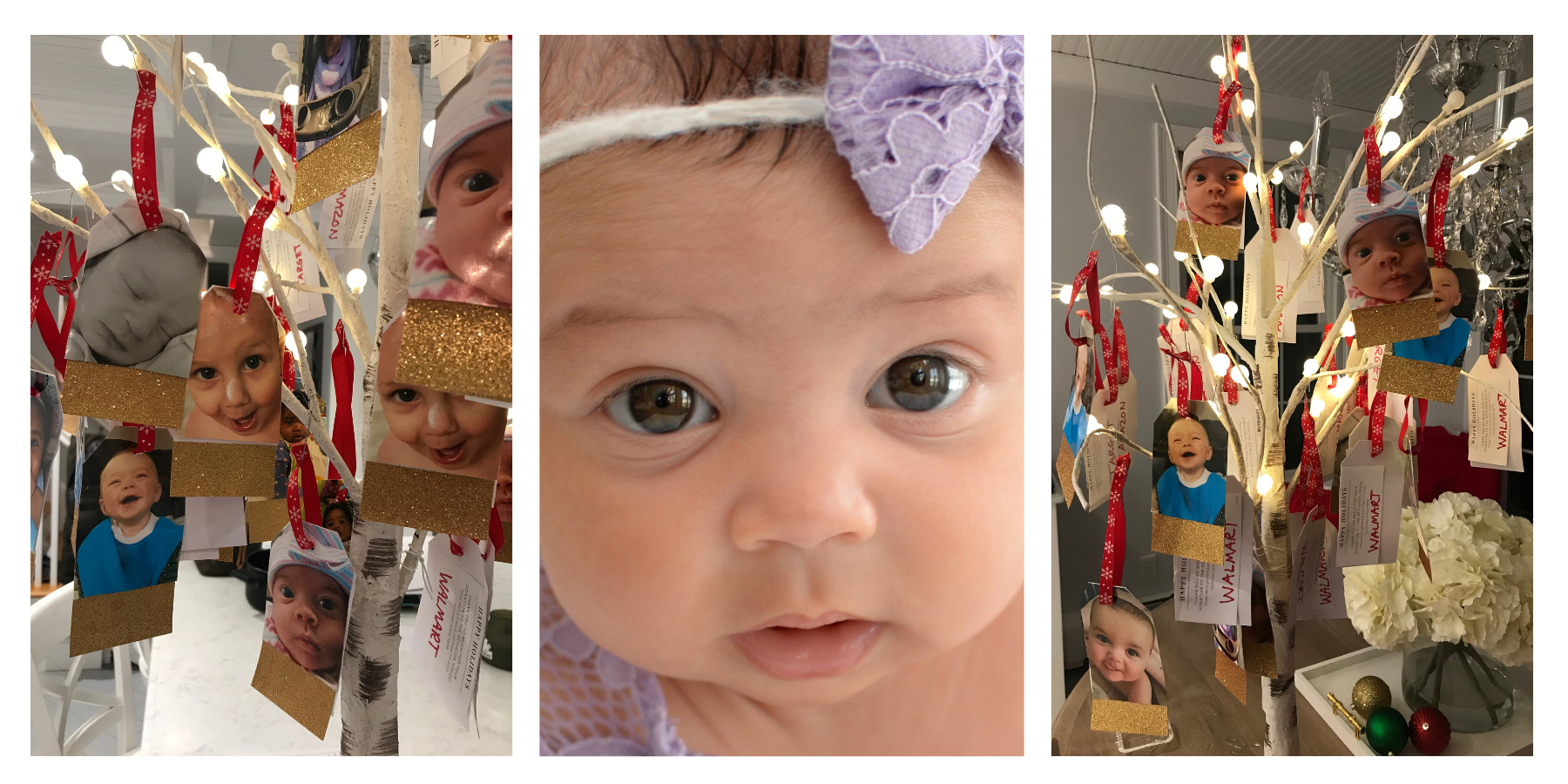 GIVING BACK THIS CHRISTMAS SEASON
'Tis the season of giving! We are 100% privately funded therefore we rely on donations for everything from diapers to maternity clothes to toilet paper. Gift cards to places like Amazon and Walmart allow us to purchase the various things we need throughout the year to support our moms and babies.
Each year we put up "giving trees" in area establishments with ornaments featuring a baby and instructions on how to donate an Amazon, Target or Walmart gift card. Patrons can scan the QRCode provided or follow simple donation instructions. Amazon and Walmart cards can be bought online and sent directly to Bethesda House or purchased in stores and mailed to Bethesda House.
Users are directed to our website for instructions for the various ways to donate: Donate Gift Cards to Bethesda House.
We bring the tree kit and set it up for you — just tell us where to put it. We will start setting up trees after Thanksgiving and you can leave them up through New Year's Day. We will be thanking each business on social media and in our newsletter and will be sure to tag/link to your Facebook business page. This is also a great option for businesses with employees, clubs or various groups (i.e. Boy/Girl Scouts, rotary etc.) looking for a Christmas project.
To Reserve Your Tree:
E-mail jb@bethesdahousema.org or text/call us at 781-361- 2418.
ABOUT BETHESDA HOUSE
Our home has 8 bedrooms, each equipped with a bed and crib for a mother and her child. We link moms with a customized plan for their future so when they leave, they have the necessary skills and knowledge to be self-sufficient. We help moms work out all the details in order to make this possible, from accessing benefits, to childcare and transportation, to financial aid. We also teach parenting and life skills, and best of all, we provide the love and support these new moms need.